MidTracker
DATE/TIME
ENTRIES
17 Sep 2021 08:08 AM

ID
Draw
Hi Mid Lo
Win Color
Colors
Total
2663512

green

151

17 Sep 2021 08:04 AM

ID
Draw
Hi Mid Lo
Win Color
Colors
Total
2663507

none

150

17 Sep 2021 07:32 AM

ID
Draw
Hi Mid Lo
Win Color
Colors
Total
2663470

none

150

17 Sep 2021 06:40 AM

ID
Draw
Hi Mid Lo
Win Color
Colors
Total
2663408

blue

149

17 Sep 2021 06:18 AM

ID
Draw
Hi Mid Lo
Win Color
Colors
Total
2663381

green

151

17 Sep 2021 06:02 AM

ID
Draw
Hi Mid Lo
Win Color
Colors
Total
2663362

green

149

17 Sep 2021 05:52 AM

ID
Draw
Hi Mid Lo
Win Color
Colors
Total
2663349

green

149

17 Sep 2021 05:20 AM

ID
Draw
Hi Mid Lo
Win Color
Colors
Total
2663312

green

149

17 Sep 2021 05:10 AM

ID
Draw
Hi Mid Lo
Win Color
Colors
Total
2663299

red

150

17 Sep 2021 04:56 AM

ID
Draw
Hi Mid Lo
Win Color
Colors
Total
2663283

blue

151
What is MID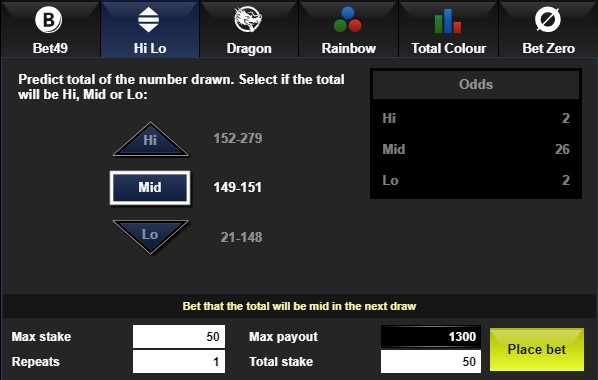 MID is also another gaming option in the 49 balls gameplay and another peculiar thing about MID is it's ODD. MID has about 26 ODD on a single Play
MID Odds
What this therefore means is that if you play a MID with any amount of money and win, the money will be doubled up to 26 times
For instance, if you play MID for N1,000 and win, your winning will be N26,000 in total gain. Due to the high state of MID's Odd, MID rarely come as opposed to its counterpart HI and LO that comes frequently every 45 seconds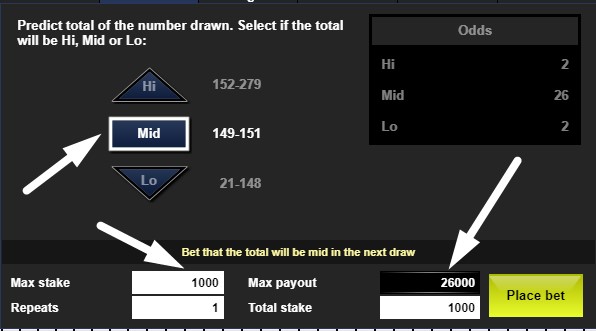 To be able to catch MID, I had to study and observe when it comes and I realized that MID usually plays in around the clock in-between an hour, both inside and outside the hour.
This is usualy done so to make things a bit confusing for you, so you won't be able to get it easily. If it plays at the 20th minute now, the next time it might play at the 40th minute or the 50th minute, so playing and winning it luckily becomes a very slim possibility
After studying it severally, I was able to come out with the exact timing it plays out with a trading plan you can use for it in other to minimize your risk of losing money when trying to get it.
The timing are below;
After using this manually for months and it sticks consistently, we will build a MID Calculator or Tracker software that will beep and signal you whenever it feels that MID is about to drop in a draw
MID Time Tracker
MID has what I call the primary time and the secondary time, also MID can come once, twice or thrice in the view of the last 10 draws and this can be determined by the numbers of MIDs that showed up in the last track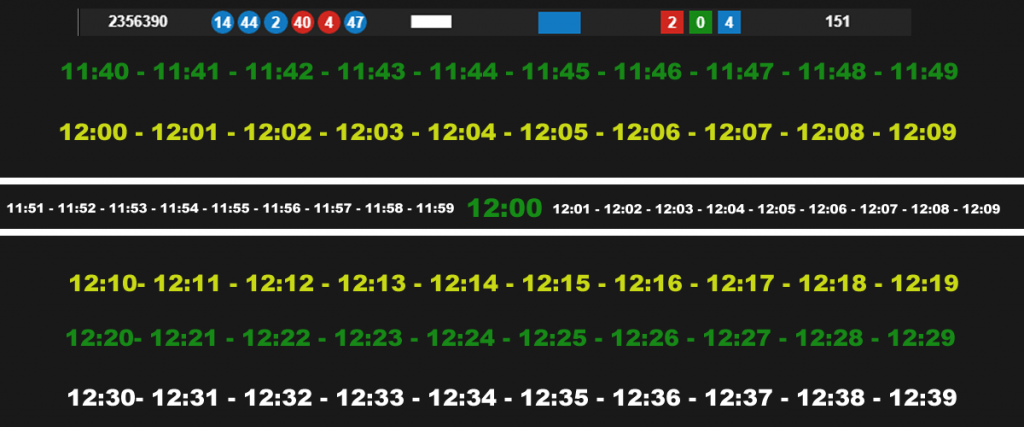 There are six different time Intervals you can track and win MID and each time is 10 minutes except for the Primary time which I kept at 19 – 20 minutes
Primary MID Time

MId can showup in between these 19 to 20 minutes and if you have good money in your Accout to try it in 20 minutes then give it a shot
NOTE: Always practice with DEMO to prove a strategy or Plan before putting it into LIVE use to avoid losing money unnecessarily. Also in the time, 11 here could be 1 o'clock, 2 o'clock, 3 o'clock or any other time moving into another hour

So 11:51 is building up to form 12:00 while 1:51 will be building to form 2:0 as well as others

iGamer
Secondary MID Time
Sometimes MID shifts out of this primary time and plays out in the other timeframe, so study it and decide which MID time to trade with
1. The 40th minute MID

This is MID coming in at the 40th minutes building up to the next hour earlier than the anticipated primary time of 11:51
2. The 00 minute MID

This is Mid coming in after the complete buildup of that hour, 12:00 in this case
3. The 10th minute MID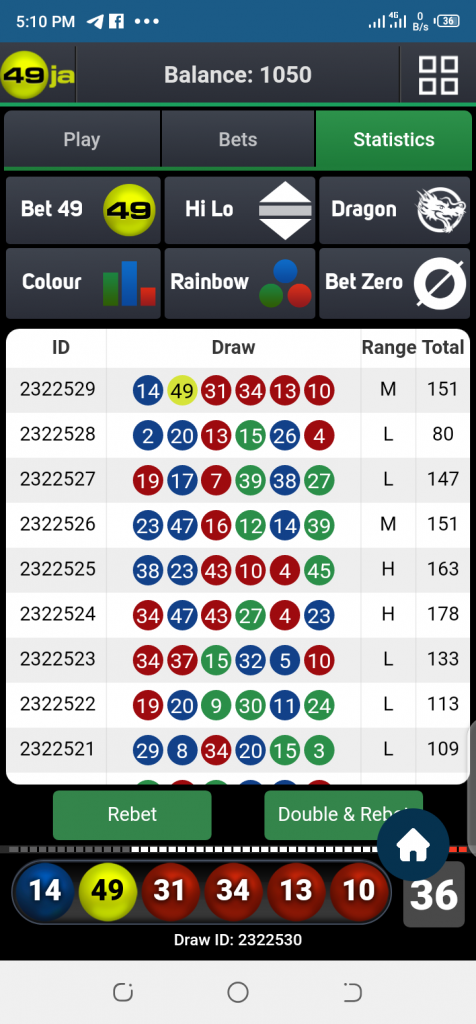 This is a MID that has delayed and passed the primary MID time overflowing into the building of a new hour, that is 1:00 in this case.
So between 12:10 to 12:19, it will show up
4. The 20th minute MID

This is a MID that has decided to delay yet still into the 20th minute. So before it gets to the 30th minute, it will drop, so all you have to do is to follow your MID plan and keep doubling your trade till MID comes and catch up with your big stake and double up to 26 times
5. The 30th Minute MID

This is when the MID keeps lingering till it gets to the 30th minute building back to 40 again.
The best way to decide is to monitor one time and see if MID shows up, if it does up to 3, then there is a very slim chance of MID showing up in the next time interval, so allow the next time to pass and try the 3rd interval
Within these several timeframes you can use a trading plan to track, follow up and win MID but a few word of advice I would love to pass across to you are;
Observe the last time interval before deciding to chase MID or not. If the last interval produced one or more MIDs, it is an indication that MID might not come in the next round or just 1 will show up
Always ensure that you have money up to the trading plan before chasing mid. Using N3,000 to chase MID at N100 or more per hand is risky, that amount cannot take you up to 10 minutes
Always Trade / Bet responsibly. Do not use the money you cannot afford to loose
Reference / Resources
iGamer MID Tracker – https://igamer.me/mid-tracker/ – 23rd March 2021
Conclusion
Now you know what MID is, how to trade MID, and the different time Intervals that MID shows up, you can start making some cool cash today by trading MID that has up to 26 Odd
Study and observe the different MID screenshots that we have made available to further understand how we came about these time intervals
MID Photo Gallery