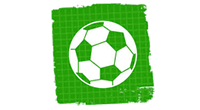 Take the Shot Street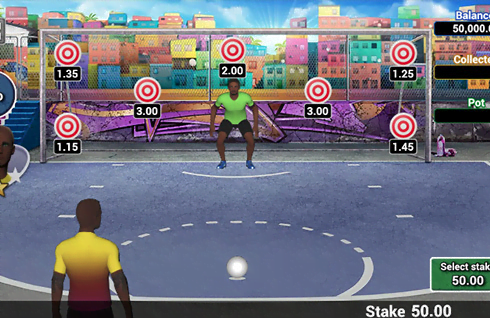 Take The Shot Street
Can you keep your composure at the crucial moment? Now is your chance to grab the glory! Take The Shot Street gives you the chance to take penalties to win big! Each consecutive shot you score will increase the pot, will you cash out and take your winnings, or dare to win it all?!
The Game
Take The Shot Street is a simple penalty shootout game where the object of the game is to choose your target and score. There are several penalty takers featuring different skill ratings which affect the target multipliers, and your chances of beating the goalkeeper. The game features a rolling pot, where the more consecutive goals scored, the bigger the prize pot becomes. How far will you dare to play before you Collect your winnings?! If you're not feeling ice in your veins, you can choose to cash in half the pot and gamble the rest.
How To Play
Select your stake value and take your first shot! The more consecutive shots you score, the bigger your pot will be, but be careful, if you miss one shot your pot will be back to zero! How far will you dare to go?