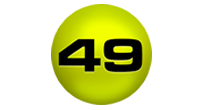 49ja Color and Number Casino Game – How to Play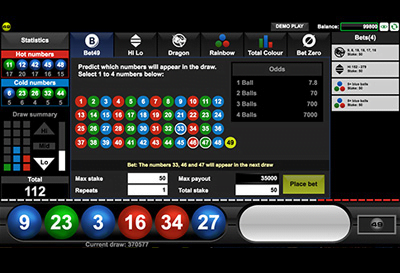 Win by selecting the correct outcomes of numbered ball draws. There are 6 different bet types you can place:
Bet49:
Predict which numbers will appear in the draw by choosing how many of your selections will the 6 numbers drawn march.

Bet Zero:
Predict that your selection will not be in the six drawn numbers.

Dragon:
The goal is to match a minimum of 3 and a maximum of 6 of your chosen numbers to the balls drawn.

Winning Colour:
Predict whether, among the 6 drawn balls there will be a majority of red balls, green balls or blue balls. In the event of a draw, the winning selection will be 'draw'.

HI LO:
Predict the total combined value of the numbers drawn. Select if the total will be Hi, Mid or Lo

Rainbow:
Select how many different colours of balls will be in the draw.
Use the Lucky Dip feature to get a random selection.
Bet Limits:
Any combination of bets can be made but not exceed Max stake limits per Draw, in this game.